Adverse Weather
Friday 10 March 2023
Due to the current Met Office yellow and amber weather warnings for Snow & Ice across much of the UK, we are anticipating some delays in the following areas.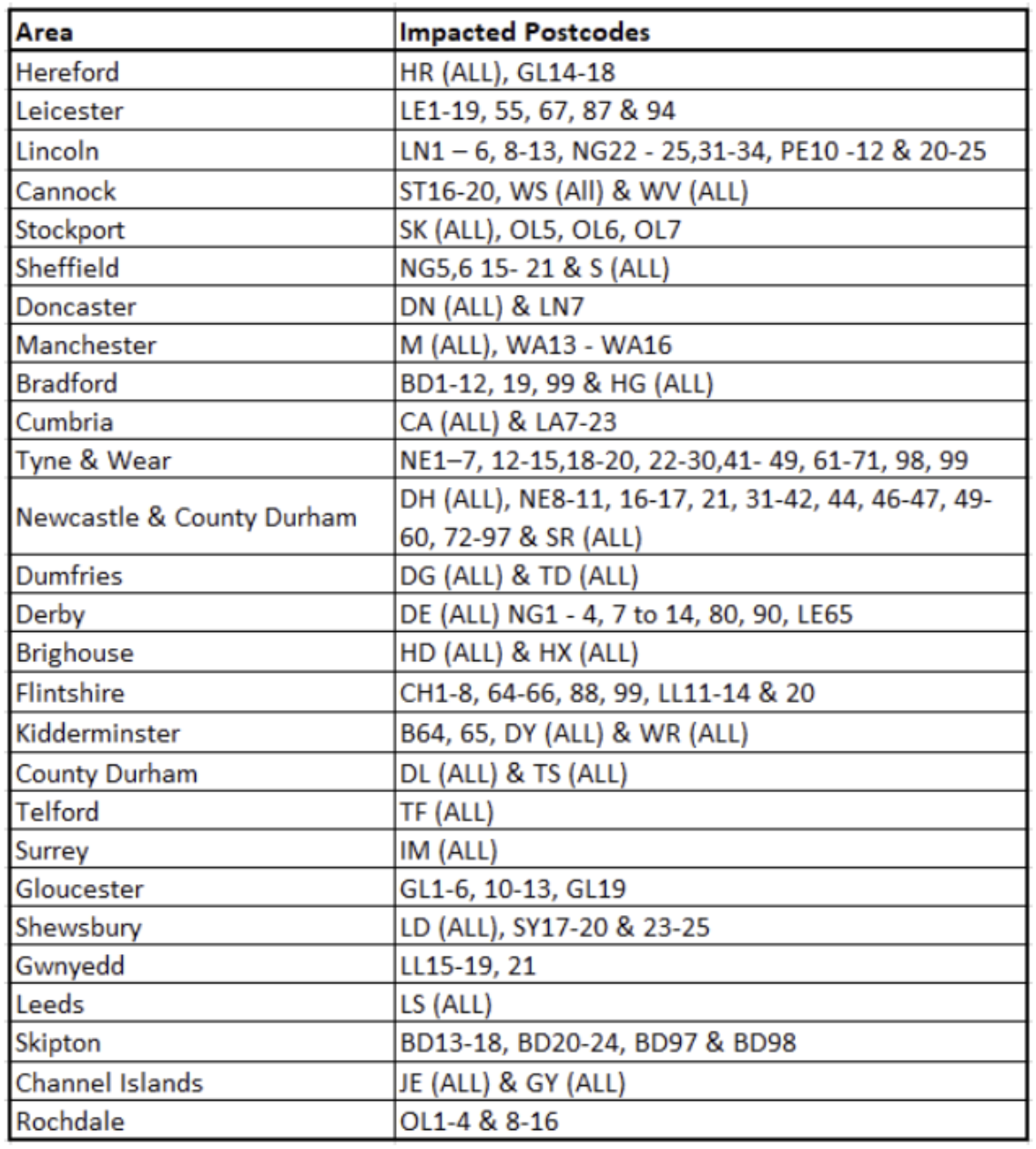 All depots will attempt deliveries where the area is accessible, and it is deemed safe to do so. Where deliveries cannot be attempted the depot will apply a (WEA) Weather delay scan.
We thank you for your patience and understanding.